Ways to Give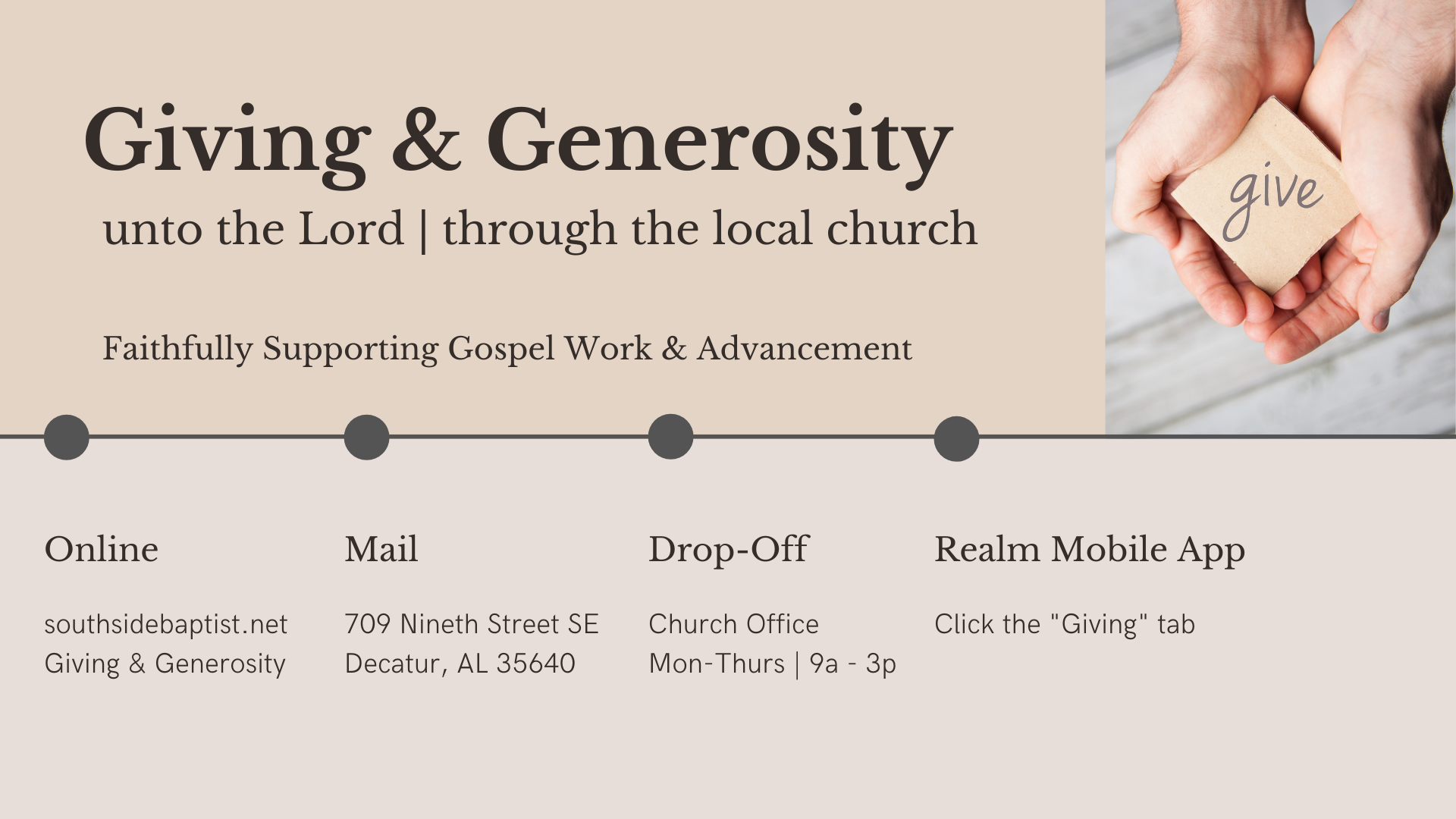 Through the act of Giving --
God is placed first in one's life. A portion of all received is given back to Him—first!
Gratitude is expressed to God for all He has graciously given.
Gospel ministry is supported among the local body of believers.
The saints are being equipped for ministry and mission.
Pastors are devoted to God's Word, prayer and the oversight of the local church.
A meeting space is maintained for gatherings, discipleship and sending out on mission.
Church members become witnesses that everything belongs to God.
Needs are cared for in the body of Christ.
Investments are made for eternity.
Faith is being passed on to future generations.
Is God Moving You to Join with Southside?
Learn about Southside's 20/20 Vision for a New Decade!
Our Vision