CURRENT PREACHING SERIES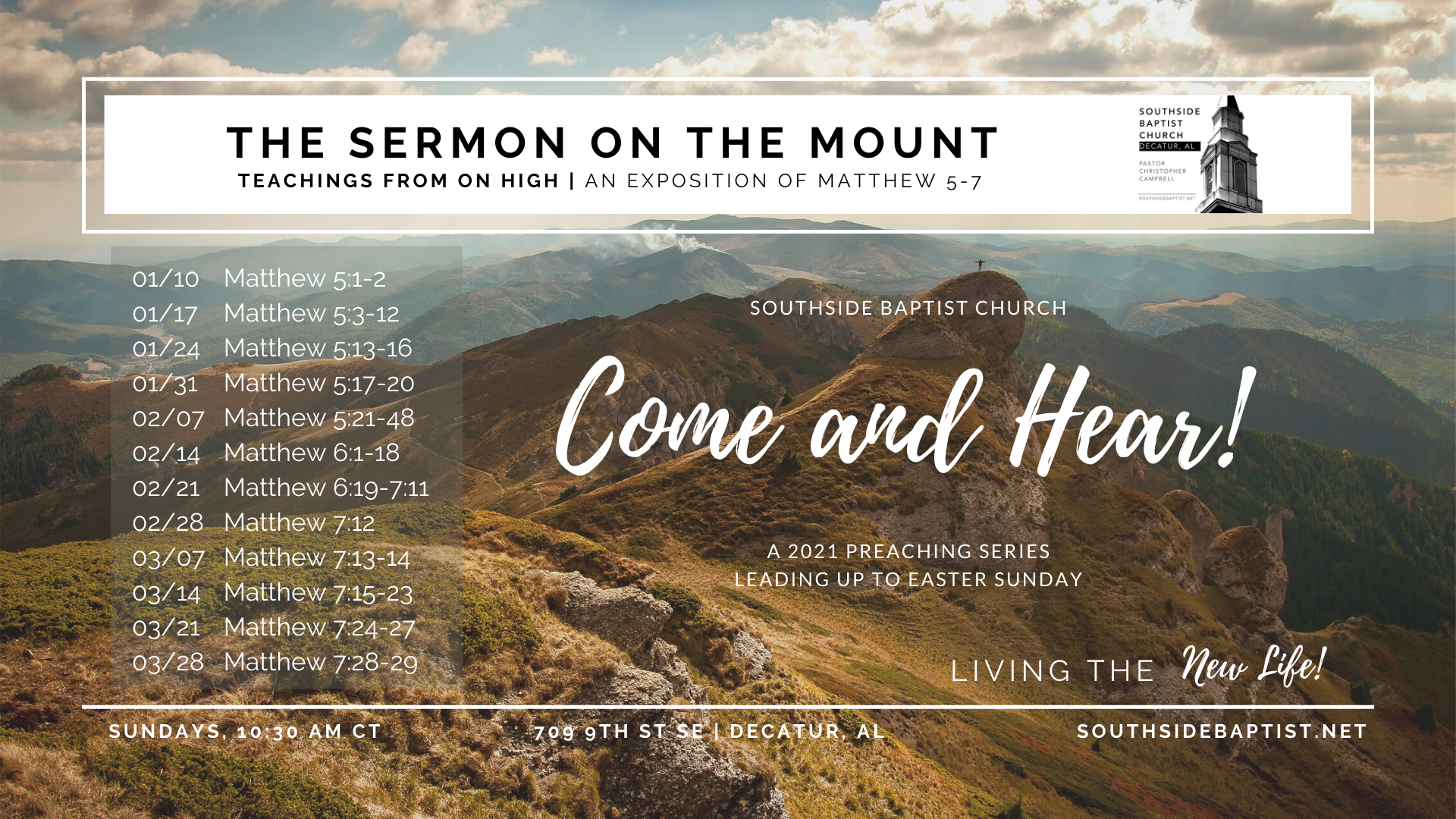 Current Sermon
Sunday, January 24, 2021
Matthew 5:13-16 | "Let Your Light Shine"
Matthew 5:13–16
View Now
SERVICE TIMES
Worship in the Sanctuary Sundays, 10:30 AM CT Worship Online Sundays, 10:30 AM CT
Watch Live
SERMON PODCAST
Subscribe, listen on-the-go and share the word!
SERMON PODCAST
Support the Ministry of God's Word!
Unite in FAITH with Southside Baptist Church in supporting Gospel Advancement & Great Commission Obedience through generously giving tithes and offerings unto the Lord!
Giving & Generosity